Auto-translate in the chatbox is an essential feature to allow you to chat easily with your contacts, so that language barriers are no longer an obstacle to your conversations! 🚀
How does it work?
It's very simple! When you exchange with a contact whose language is different from yours via the chatbox, auto-translate will, as its name suggests, automatically translate your conversation in both directions. This means that your contact's messages will be translated into your brand's main language on your end, and that your outgoing messages will be translated into your contact's browser language (if the language is known and selected in your language settings).
How do I edit my language settings?
To access the language settings, you can go to the Set Up page from your left-hand side menu, then select the Languages ​​tab.

From here, you can define the main brand language and also select the different languages ​​you'd like to be recognized by your chatbox!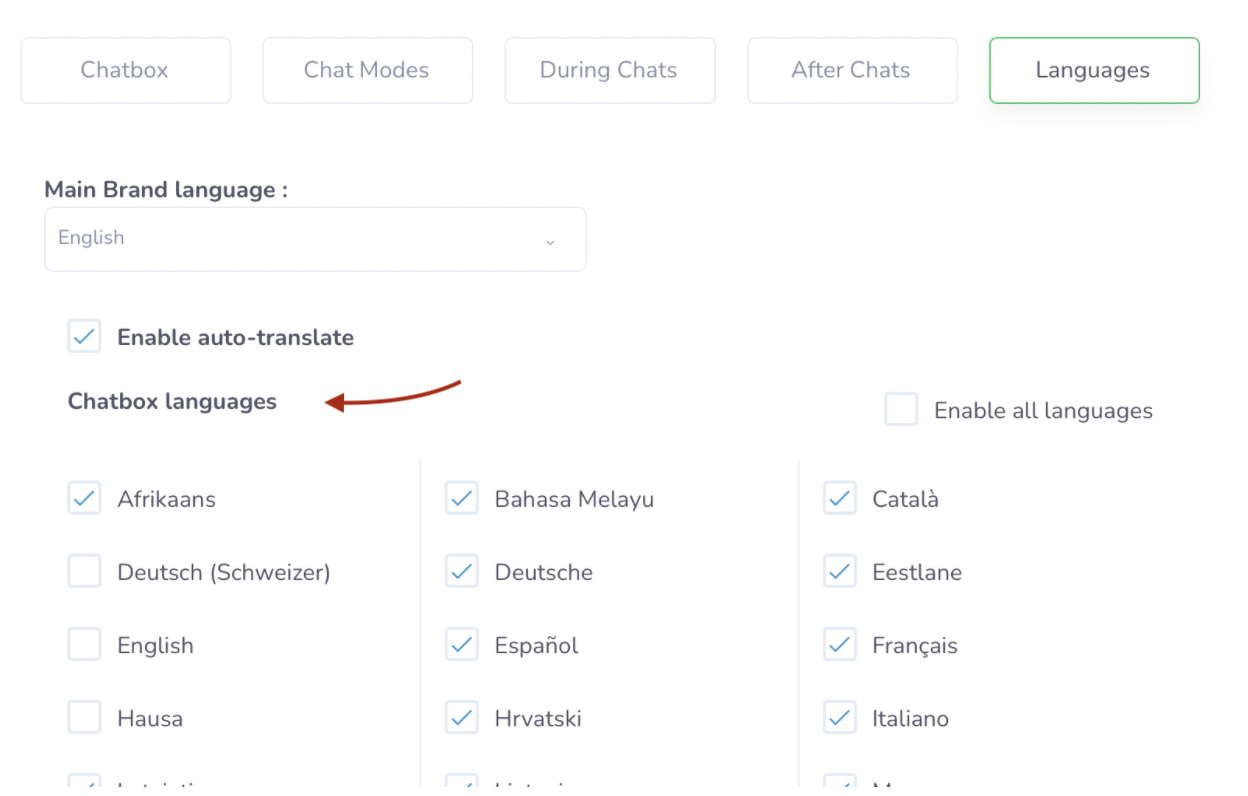 Once you have selected your preferences, don't forget to save. 🚀 And there you go! You can now chat instinctively with your contacts, wherever they are in the world! If you have any questions, feel free to reach out to us through the chatbox, we'd love to hear from you! 😁